PMO Review & Setup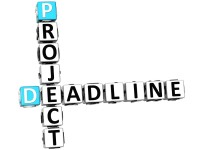 Organisations often misunderstand how a PMO (Programme Management Office) can help to support programmes/projects and the added value it can bring.
An effective PMO operates as a centralized authority to oversee and coordinate single projects and large scale programmes of change. It flags conflicts in timing, resources, staffing, or information that can jeopardise the ultimate completion and cost of complex programmes/projects. The PMO's authority goes beyond problem identification, however, to create problem-solving forums among the owners or, if needed, refer problems to those with the authority to act. Importantly, the PMO ensures that issues that can jeopardize the timing and success of the project are resolved so that the critical path for the project is protected.
In summary, an effective PMO organisation will provide a clear and consistent process for all projects and programmes to follow through standard practice, methodology and keeping in line with the organisation's goals.
ChangeGlobal offers a service to review your PMO capability by assessing how effective it is at supporting your programmes/projects and establishing whether it has the right skill-set and experience. We can also set up a PMO for you from scratch and mentor the team as required.