Programme Sense Check & Troubleshooting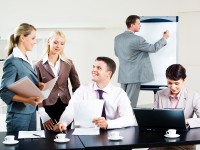 Have you already started a programme of change? Are the milestones being met? Are you concerned that its direction and governance is not keeping pace with expectations?
ChangeGlobal offers a time-boxed service whereby we will come in and sense check the programme and document a set of recommendations to bring it back on track. It's often easier to see the 'wood for the trees' when being an outsider and it's good practice anyway to give a team some time out to assess progress, ways of improving delivery, and how to reduce risk.
TROUBLESHOOTING
ChangeGlobal resources are experts in troubleshooting. Our people have worked on many global change initiatives and have learnt core lessons along the way; importantly, they know how to apply those lessons to your own circumstances and can help you bring your programme back on track.
We will quickly:
troubleshoot the issues
prioritise the fixes
reduce the risk
Engage with us by clicking here and letting us know how we can help you.