Programme & Project Delivery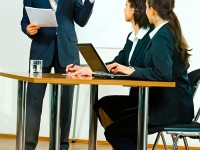 Delivering a programme of change can often be a daunting prospect and many programmes fail almost from the outset. Typical reasons for failure are lack of:
experienced leadership
business process knowledge
rigorous planning
governance & control
rigorous execution
effective change management

ChangeGlobal uses a strict methodology to drive programmes and projects to success – the method though is a pragmatic one and will always be modified to match the capability and culture of your organisation; it is based on experience drawn from large scale programmes of change and many hard lessons learnt!
We provide strong, expert leadership from the start and have the experience to deliver a course of action that manages risk, time, cost and quality. We will maintain complete control and transparency across the process, backed up by the passion and enthusiasm to drive value at every turn. We also make sure that the wider team has the relevant experience and skill set to support and drive teh programme to success.
Benefits Realisation
One of our favourite sayings at ChangeGlobal is that "if you can't articulate and know how to measure the benefits then you shouldn't do it!"
It sounds really obvious but in our experience many change initiatives fail on this point. It shouldn't matter whether the change is purely about technology, the business, or a combination. A benefits realisation plan is paramount to the success of any programme and should be considered right back at the stage when the Business Case is being written. We can help with this by driving out what you need to achieve, by when you need it, and how to measure the benefits.