Change & Transformation Leadership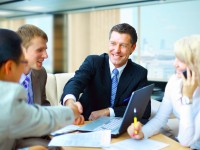 Change and Transformation programmes fail for many reasons but at the top of the list is undoubtedly the lack of an experienced leader to guide and deliver the change!
It requires a seasoned professional, a person who has learnt the harsh lessons of delivering business and technology change across many types of organisation. Having this cross-sector exposure means that they are able to bring experience not normally found by working in just one industry. It requires a wide knowledge of business operating models, organisational design, business process-engineering, communications strategies, budgeting, planning and risk management, PMO best practices, data warehousing and BI, application software development, QA/testing and IT infrastructures.
LEADERSHIP & COMMUNICATIONS
That's what you get when you engage ChangeGlobal to deploy a Change or Transformation Director within your organisation. They will lead from the outset and are used to hitting the ground running by quickly:
Engaging the key stakeholders
Driving the priorities
Establishing the governance
Nailing the high level plan
Agreeing the budget
Building a core team
Communicating well
The aim is to give the Executive team a level of comfort that will set the right tone from the start. It's about creating the impetus, getting people excited about change, and putting in place the capability to deliver tangible benefits along the way rather than just at the very end of a change initiative.